presented by City Tours Germany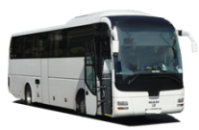 Sightseeing tours to Bremen
The charter bus company Busvermietung Bremen offers city sightseeing tours to Bremen according to your personal wishes and interests. Thanks to our charter bus service in Bremen, you can discover the many tourist attractions of Bremen in a quick and easy way. When arranging your personal sightseeing tour by bus or minibus, we do adapt to your interests and wishes in order to let you live the best possible city tour experience.
Sightseeing attractions in Bremen

Source: City Tours GmbH. Licence: all rights reserved.We strongly recommend you not to miss the following sightseeing attractions when visiting Bremen:
The town hall and the statue of Roland are to be found on the market square of Bremen. Both are testimonies for several epoques and part of the UNESCO world cultural heritage. The "statue of Roland" with its height of 5.5 meters dates back to the year 1404.
The city of Bremen honours the musicians of Bremen, a fairy-tale by the Grimm brothers, by a special statue. One above the other, you can see the donkey, the dog, the cat and the cock who flee from the farm in order to save their lives and their freedom by the means of their music.
The Saint Peter's cathedral dates back to the 11th century and has been repeatedly altered during the last thousand years.
The Schnoor quarter is the oldest part of Bremen. Its tiny houses used to be inhabited by fishermen. Very different one from the other, they have been built between the 15th and the 19th century an are now mostly used as shops. In the evenings, the streets are full of life.
The Böttcher street with its length of about a hundred meters is made from brickstone houses and leads through the old town of Bremen.
As a scientific centre of Bremen, the Universum Science Center attracts children and youths as well as adults. Through playful activities, the visitor can learn much about the human body, the Earth and Space.
Book a sightseeing tour in Bremen
If you wish to book a sightseeing tour through Bremen by bus or minibus, please write us to or call us at +49 172 83 44 164. Our experienced staff will be glad to arrange your individual city tours to Bremen and to provide you with a tailor-made offer for your sightseeing tours by bus!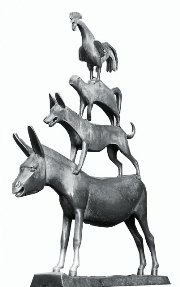 Source: Wikimedia Commons. Author: Gero Brandenburg. Licence: Creative Commons 3.0 Unported. Adapted by: Marine Ménard

Sightseeing tours elsewhere
---